sanchez dirty in iron bowl win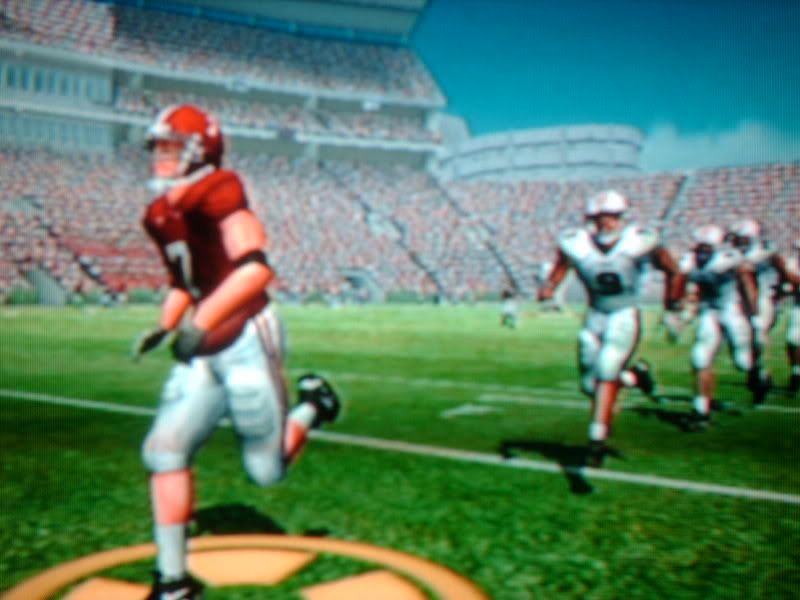 Seth Sanchez finally had his breakout game. An 80 yard TD in the 2nd quarter put momentum in Bama's favor. McCullar followed up the freshman's run with an INT TD, paving the way for Alabama's 40-17 victory. Graves played most of the game at QB going 9-13 for 121 yards and 1 TD (to SR Curry) but the focus was on the run which tired out Auburn's D; run stats below:
Ferguson 127 yards
Sanchez 90 yards 1 TD
Coles 51 yards 1 TD
All SRs were immpressive in their tearful last game in Tuscaloosa. Bama will now celebrate by taking a trip to Provo Utah to face 1-9 BYU. Coach Namath promises a mormon girl to each non-married Tide member. Florida in on the horrizon, but for now its party time BYU style. However McCullar is already calling out Oklahoma WR star Jonathan Young: After scoring his TD, McCullar pulled out a sharpie and wrote "Jonathan Young's sister" on the ball and started to dry hump it.
McCullar returning an INT for a TD he later dry humped the ball
notes:
Bama's strength of schedule is looking good as West Virginia and Arkansas still only have one loss. Both loss to the Tide earlier in the year by 3 points.