SVSW 2012: who told them about the spread?
The festivities at
South vs. Southwest
started well for the Tide. Emanuel Henry won a contest, a shooting range was set up in which both bama and zona fans got to take shots at their favorite Democratic Senator or House Rep and the Nerds won the drinking contest over the soccer team. But after losing the charity ball hockey tournament to Arizona (my wht C Casey Maynard graduated) and being put in a 37.5 point hole, thanks to Lander's
impressive victory
over the Tide in his Dynasty, things looked tough in my quest to capture the
fabled egg.
However with a 45-7 lead going into the 4th quarter, Bama looked well on their way to cover the 37.5 spread on aggregate. The egg was ready to be shipped to Tuscaloosa. The two QB system was put in place and Travis Spicer had thrown 4 TDs to 4 different receivers (FB Dominic Coles, HB Steve Ferguson, HB Seth Sanchez, WR Chris Richard) and Terrence Graves, went 7-8 for 119 yards and even rushed for 31 yards and 1 TD. And the Defense was even more impressive as Zona's pass and run game were dead flast. Justin Abdullah would not be pleased.
But with a 45-7 lead SR John Jones of Tuba City, AZ, who did nothing the whole game, ran a 95 yard kick return for a TD. WTF???????? Someone must have told them about the spread because after that Arizona was a different team. Defamer reported that a plane filled with several Zona grads from 2011 arrived on the sidelines in the 4th quarter, informing the players of the importance of the egg. DT Jamaal Collins gave a speech about his parents that inspired the troops, while Darryl Steltz brought along music legend Kevin Federline with him and the crew did not want to let him down. For the first time in the game, the Cats stopped Bama's offense, then WR Steve Mack, a SO from West Hollywood, made an insane one handed catch on 4th down, to set up a TD. Bama stayed undefeated but once again losses the egg, The spread was not covered.

Alabama 45, Arizona 21
aggregate: Arizona 55. Alabama 52



travis spicer throwing one of his 4 tds, to a wide open seth sanchez



john jones breaking through bama's special teams (understood the importance of the egg)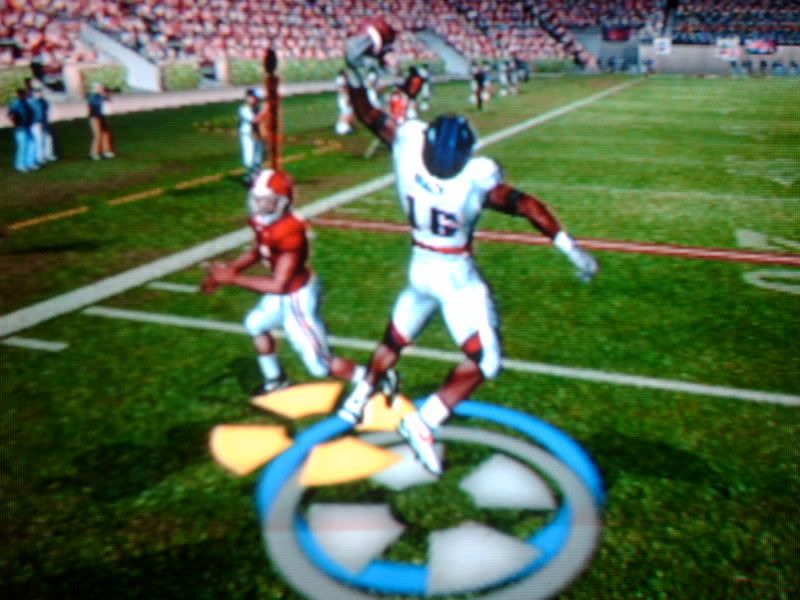 will hear from this guy in future SVSW games: WR steve mack of west hollywood