Year 3 starts, Nazi Cuisine in India & Thank God she's 18
After pulling off the #14 recruiting class and returning most of my skill position players, I went into Year 3 of my Dynasty with Bama's highest ever preseason ranking at #15. So in week 2 I scheduled #12 Arizona St., who is 15-1 the last two years, their only loss being to Penn St. in last year's title game. But first an in-state tune up in Birmingham against UAB. The
RVers
need a short trip before the long journey to Arizona. Using Fresno St's playbook and focusing on the spread, Bama jumped out to a 21-0 lead at the half, but then I got lazy and was talking on the phone to some 17 year old I met at the Ball game and bam UAB tied it up. So I hung up the phone and J.P. Parker took control and threw two key touchdowns. Trying to erase last year's SEC high 19 INTs, Parker was stellar going 16-20 243 yards and 5 TDs. ZERO INTs! JR McCoy was his main target with 6 REC for 151 yards and 4 TDs.
Bama 38, UAB 21
In other news
- Ted Lilly
broke Josh Gibbons's nose
, Jim Rome's take on this brew hahaha this morning was funny.
- anti-semitism
takes a bite
in India
- after winning the starting position at ASU, QB Sam Keller
left school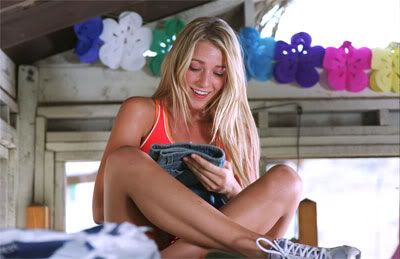 - watched
Accepted
last night and yes I will watch this a million times before I watch Snakes on a Plane. Hello! Irony was sooooooo two years ago. Bite me mass public. Anyways I was infatuated with the character of Monica played by
Blake Lively
. She looked like the same girl in Sisterhood of the Travelling Pants (uhhh i watched this with my little cousin, I swear!) and sure enough, she was. So I immediately IMDB'd her (ha "IMDB'd" I so internet savy) and sure enough it was her but more importantly she was born in 1987, that makes her 1 year older than my eldest niece, so sweet, its alright to be sexually attracted to Ms. Lively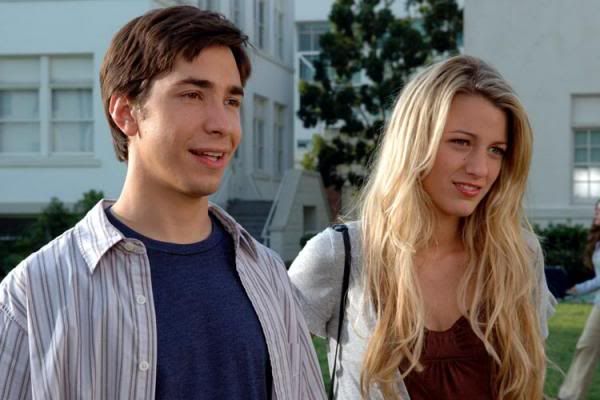 All Grown Up Now!!!