Key loss to LSU & Hipster Sightings
Sad, sad news. SEC West title is out of reach. Vandy was no problem, however WR Early Doucet (thank god he's graduating) and JaMarcus Russell were too much for me. Here's quick recaps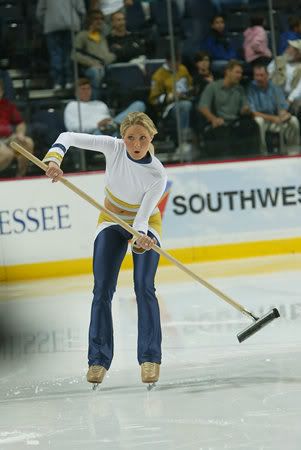 #19 Bama vs. Vandy - Nashville
This was just a tune up for a key SEC West tilt against LSU. Roy Upchurch ran for 140 yards while Coffee added in 80 and a TD. Not much to say here, except that the boys had a great time watching a Nashville Predators / Carolina Hurricanes tilt after the game.
Bama 32, Vandy 7
#18 Bama vs. #10 LSU - Tuscaloosa (Game of the week)
This was LSU domination from the start. J.P. Wilson did not step up going 8-17 with 129 yards, 1 TD and 2 INTs. The run game was useless as well with Upchurch and Coffee held to under 100 yards combined. I, errr I mean Joe Namath (yes I'm not taking responsibility for this loss) doubled Early Doucet the entire game, but he still managed 4 key catches for 84 yards. Russell finished with 240 yards and 2 TDs
LSU 24, Bama 10
Oh and where have all the Van city hipsters gone? Obviously not the
Main Legion on a Wednesday
.(hey I got nothing personally against 17 year old coked out girls) Sorry I know its not a Legion. Two years ago, that place was the east van scenester hot spot. But now you are more or less likely to find
conscious white hip hop fans
and frat girls rather than
wonkette
readers and Sufjan Stevens concert goers. The Pinch can atest to this as he reported that a group outside was "freestyling". Well never fear I have spotted the lot of them, they appear to be attending
Vancouver Canadians
games. Apparently Low A baseball fullfills their ironic appetities. More likely they're just looking for a good time and also to see Cubs Million dollar man and 2006 1st round draft pick (at bat below, sorry bad pic, I'm no Anne Leibovitz). Tyler Colvin. The Boise Cubs star was the last out as he was caught looking for a strikeout in a Canadians victory over the 1st place Cubs. Great atmosphere and hahaha hipsters I found you. Oh and 17 year old coked out girls were at the game as well. Ha I'll be back for sure.