bye bye lonelygirl15, hello SEC west title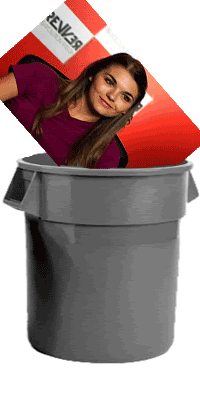 Once there was a time when it was just me, a purple monkey, a nice girl named bree and her friend dawson, errr I meant daniel, all hanging out on my work desktop computer
singing along to Grills
. Now its the New York Times and
MTV
. Even though I suspected the ruse early on and claimed on message boards to not care if lonelygirl15 was real or stage, after watching the most recent
"In The Park Video"
the interest just wasn't there. I mean c'mon she pops a pill at the end, I should be in ecstacy, but now it just seems lame. Don't worry I'll still ask the lonelygirl15 production team for fantasy football advice. So just like my Trucker Hat (thanks for ruining that for me Pharell and X Games people) and my obsession with hipsters I bid adieu.
And its just in time as the new TV season kicks off (race wars on survivor), an insane Saturday of College Football coming up, and of course my Bama Dynasty. Upset that lonelygirl15 had hit the big time, I played my matcup against LSU. Was this to turnout like the Tide's real life 2005 season, where LSU ruined Bama's undefeated season. Well Bama got off to a 28-7 lead at the half, even though LSU had stopped the run. But the 2nd half proved to be a different story, I could not get my offence going, nor could I stop their running game. Next thing I know the score was 35-28 for LSU. However SO QB Chad Arnold, summoning the powers of
Helen Keller
, led an 88 yard drive for a TD, with FR Brandon Luke making several key plays including an amazing one handed catch in the end zone. There was still 1 minute left and LSU had the ball, but Canadian Quentin Rawls (rated 94 overall) made two sacks. Memphis native Keith Meade returned the punt to put Bama in FG range. Bama came out on top 38-35.
Arnold finished with 303 yards and 3 TDs while True FR Luke had 8 REC for 133 yards and 1 TD. Bama goes into the Iron Bowl at Auburn with the SEC West Title and an 11-0 record. Auburn at 6-4 will be without star RB Ben Tate, who is injured for the year. Bama sits at #4 in the BCS.

Oh and here mrs.pancake day, you can send this to all your old OSU alum, as this is pre-game footage of Michigan QB's Chad Henne's high school team. The Coach uses his final cut pro skills to motivate his team (courtesy of the lovely folks at everdayshouldbesaturday)

free Lander's Blog!