favorite "kiss me lyrics"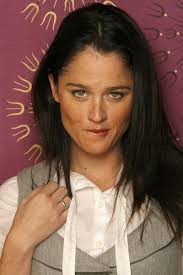 okay because my time has lately been consumed by Drinking Jenga, Raptors pre-season hype, and debates as to whether Robin Tunney ( pictured left) is pretty or not (i like the big overbite), I haven't been able to play my Dynasty, which obviously got me thinking, which lyric in the song "Kiss Me" by Nashville's
Sixpence None The Richer
is my favorite. Popularized by the cinematic masterpiece
"She's All That"
starring Rachael Leigh Cook as Laney Boggs, Kiss Me remains one of the greatest songs of our time. Clearly the strength of this ballad lies within its lyrics, which are as follows:
Kiss me out of the bearded barley
Nightly, beside the green, green grass
Swing, swing, swing the spinning step
You wear those shoes and I will wear that dress.

[Chorus:]
Oh, kiss me beneath the milky twilight
Lead me out on the moonlit floor
Lift your open hand
Strike up the band and make the fireflies dance
Silver moon's sparkling
So kiss me

Kiss me down by the broken tree house
Swing me upon its hanging tire
Bring, bring, bring your flowered hat
We'll take the trail marked on your father's map

[Chorus (repeat)]
Most would argue that the first line
"Kiss me out of the bearded barley"
is the best line, while great in its own right, I am going to have to go with
"Bring, bring, bring your flowered hat"
because thats were the happiness lies within these magical words of wisdom
Roll Tide
Go PAC 10
GO Michigan and OSU staying undefeated
Leafs #1
Kings #2
Raptors = 2007 NBA Champs
Happy Friday the 13th & congrats DM